Televangelist's attorney says claims are 'nonsensical'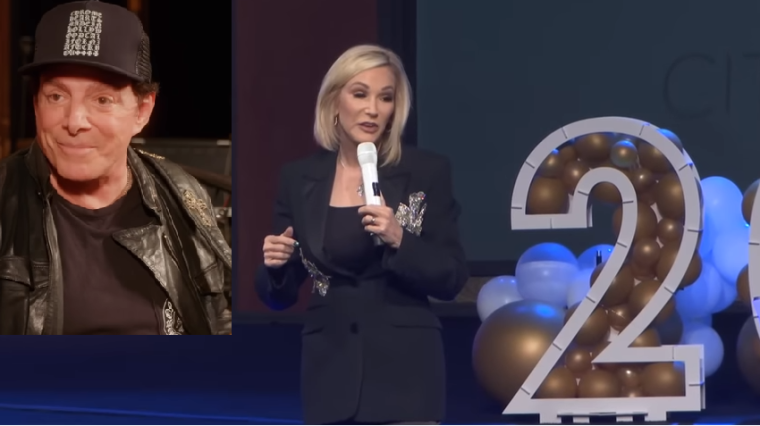 Neal Schon, founding member and guitarist of the rock band Journey, is calling for the removal of Paula White-Cain, televangelist and spiritual advisor to former President Donald Trump, as an authorized signatory on the band's bank accounts, arguing that it violates an agreement he has with White-Cain's husband, Journey keyboardist Jonathan Cain.
A cease and desist letter sent to White-Cain dated Dec. 12, 2022, was reviewed by The Christian Post.
Schon's attorney Mark Angert, a partner at the law firm Solomon Ward Seidenwurm & Smith, LLP, alleges that despite a mutual agreement between Schon and Cain "that the business of the band and the Journey Related Entities would be handled only by Mr. Schon and Mr. Cain as individuals," White-Cain's name "appears as an authorized signatory on the City National Bank accounts of Freedom JN LLC" in which Schon is a co-owner.
"This is in direct contradiction of the parties' agreement and was done without the authorization of Mr. Schon. We demand that you take all necessary actions to remove your name from the City National Bank accounts of Freedom JN LLC and any other legal documents of all Journey Related Entities and provide the undersigned with documents demonstrating your removal," the letter to White-Cain reads.
"We further demand that you immediately cease and desist and refrain in the future from inserting yourself in any business of the band and any legal entities used by the band as this contradicts the existing agreement between Mr. Schon and Mr. Cain," Angert added.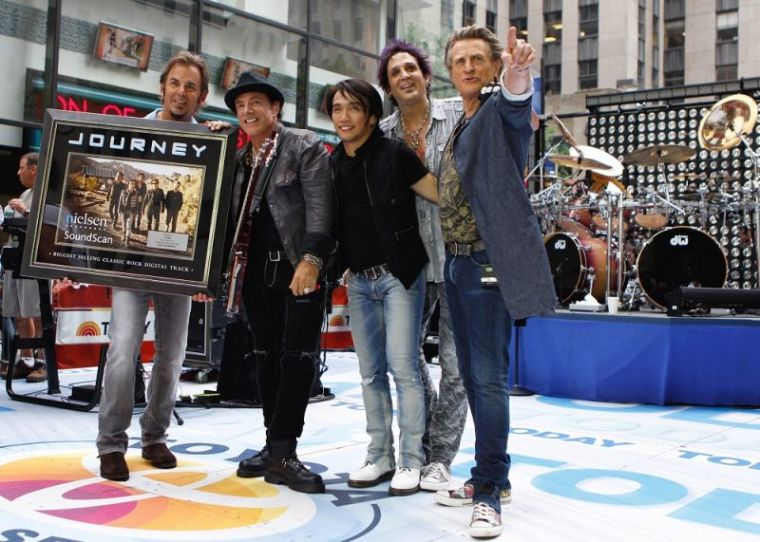 A spokesperson for Schon noted in a statement to CP that Schon previously alleged that "Cain and Paula herself have been accessing the band's financial resources, including the Journey American Express account, and obscuring information, even to the point of blocking Schon's legitimate access to those accounts."
Citing multiple media reports on White-Cain's history, Schon's spokesperson painted the televangelist as a "national level con artist" focused on gaining wealth and what it brings.
"As with all aspects of her life, Paula's marriage to Cain is easily tied to access to wealth and the trappings thereof. Beyond the Christian cover for Paula's twisted aspirations for wealth and power … Paula's outrageously exorbitant lifestyle has been showcased across the 'faith leader's' social media, including extravagant gifts attributed to Cain," the statement said.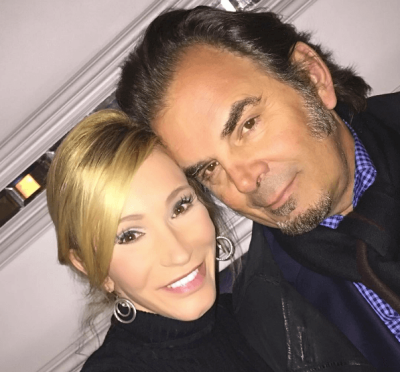 White was asked to provide the attorney with evidence of her removal from the City National Bank accounts of Freedom JN LLC and any other Journey-related entities by Dec. 27, 2022.
Alan Gutman, Paula White-Cain's attorney, insists that "the entire claim" by Schon "is nonsensical."
"Neal's attorney recommended Neal and Jonathan own their respective 50% interests in the band's operating entities through their personal trusts. Paula is a co-trustee of Jonathan's personal trust, therefore, Jonathan and Paula signed as the co-trustees of Jonathan's personal trust. But that never would have happened if Neal's lawyer had not recommenced it," Gutman said in a statement to CP on Wednesday.
"And it was clearly described that they were acting as the co-trustees of Jonathan's personal trust at the time that Neal signed the documents. Critically, Neal never complained for two years. When Neal finally complained (and we do not need to explain the real reason why he started complaining, which had nothing to do with [the] fact that Paula was co-trustee of Jonathan's trust or listed on any papers), Jonathan offered to have his ownership interest transferred from his personal trust to him personally. While that offer would have resolved the issue, Neal refuses to cooperate in any resolution, once again demonstrating that the claim is entirely pretextual."
When asked if White-Cain had responded directly to Schon's demand letter, it was alleged by Schon's camp that "Paula's attorney, Alan Gutman, wrote to Neal's attorney, Mark Angert, and threatened him."
Responding to the claim from Schon's camp about the threats, Gutman's office provided a copy of his letter to Angert dated Dec. 16, 2022, which presented the same arguments he included in his initial statement to CP.
"In sum, notwithstanding the fact it was Mr. Schon's counsel who created the problem, Mr. Cain has remained willing to amend the operating agreement and signature cards so that it is in his name as opposed to the interests assigned to his personal trust. It is your client who has obstructed those efforts," Gutman wrote.
"He can hire new or different counsel, but it does not change the facts. If he has any legitimate interest in resolution, Mr. Schon can simply execute the revised Operating Agreement negotiated by his other attorney, Colin Rolfs. I implore you to learn the facts before further jeopardizing the band's relationship with CNB — assuming you have not already destroyed it. If that happens, as noted above, your misguided actions will result in personal liability to your client," he added.
In recent months Schon and Cain have been at odds over the use of the band's songs at political events.
Schon recently served his bandmate with a cease-and-desist order after Cain performed "Don't Stop Believin'" for Trump at Mar-a-Lago in November with a backing "chorus" including Georgia Congresswoman Marjorie Taylor Greene, Kimberly Guilfoyle and Kari Lake.
"Although Mr. Cain is free to express his personal beliefs and associations, when he does that on behalf of Journey or for the band, such conduct is extremely deleterious to the Journey brand as it polarizes the band's fans and outreach. Journey is not, and should not be, political," the order said, according to a Variety report.
"Mr. Cain has no right to use Journey for politics. His politics should be his own personal business. He should not be capitalizing on Journey's brand to promote his personal political or religious agenda to the detriment of the band," it added, noting that it is a "harmful use of the brand."
Contact: leonardo.blair@christianpost.com Follow Leonardo Blair on Twitter: @leoblair Follow Leonardo Blair on Facebook: LeoBlairChristianPost
Free

Religious Freedom Updates

Join thousands of others to get the FREEDOM POST newsletter for free, sent twice a week from The Christian Post.