The entire board of directors at Juventus, including president Andrea Agnelli, have resigned with the Italian club set to replace him with Gianluca Ferrero.
The collective resignation comes after Juventus' financial statements underwent scrutiny by prosecutors and Italian market regulator Consob in recent months for alleged false accounting and market manipulation. The company has denied any wrongdoing.
Furthermore, Juventus published an annual loss of £220m for last season – a record-breaking fee in the history of the club.
A Juventus statement read: "The Board of Directors, considering the focus and relevance of the pending legal and technical-accounting issues, have deemed it in the best interest to recommend that Juventus adopt a new Board of Directors to deal with these issues."
Alongside Agnelli, vice-president Pavel Nedved has offered his resignation as has chief executive Maurizio Arrivabene – but Juventus have asked the latter to remain in his position to transition over to the next board of directors.
Board members Laurence Debroux, Massimo Della Ragione, Katryn Fink, Daniela Marilungo, Francesco Roncaglio, Giorgio Tacchia and Suzanne Keywood have also stepped down.
Juventus confirmed on Tuesday morning that Turin-born Ferrero will replace Agnelli.
"[Ferrero] has solid experience and the necessary technical skills, as well as a genuine passion for Juventus, which make him the most suitable person to hold the position," a Juventus statement to the Stock Exchange said.
Juventus have also confirmed that Maurizio Scanavino will take over as general manager, while the vacated directorships remain unfilled as candidates are sought. The club are set to hold a shareholders' meeting on January 18 when all roles will be filled.
The northern Italian side's share price dipped almost five per cent in morning trading on Tuesday and the value of the club is at its lowest since 2017.
President Agnelli has been at the Juventus helm since 2010 and was one of the main figures in setting up the European Super League which failed to take shape last year, acting as vice-chairman of the division.
Juventus, under Agnelli's stewardship, are still signed up to the breakaway league along with Barcelona and Real Madrid, despite the other nine European clubs quickly stepping away from the project due to backlash from the football community.
To take up the European Super League vice-chairman role, Agnelli had to resign from his executive-level positions in the European Club Association and the UEFA committee.
In Agnelli's reign, Juventus became one of the powerhouses of European football by dominating the Italian leagues. Juventus won nine Serie A titles in a row until 2019-20.
However, Juventus have fallen off their perch in recent seasons, with Inter and AC Milan winning the last two Serie A titles respectively.
Juventus are currently third in the Serie A table, 10 points behind leaders Napoli, and are currently managed by Massimiliano Allegri – who Agnelli let go in 2019 only to rehire him 18 months later.
Juventus were also knocked out of the Champions League group stages earlier this month and dropped into the Europa League – a further blow to their financial standing.
Could Juve turmoil lead to mass player sales?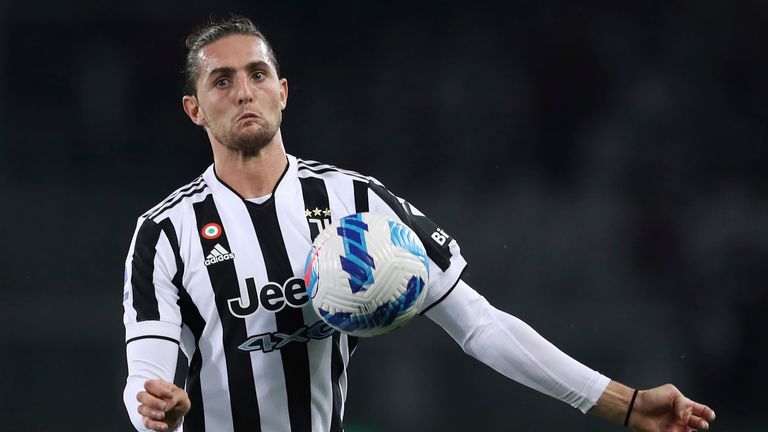 Italian football expert Mina Rzouki told Sky Sports News:
"I don't see a mass sale of the players to be very honest with you. They've navigated through tricky situations like this before, and it is still about trying to make the most of what the team has.
"They still have sporting objectives that could really bring in a lot of money to the club if they achieve any of them.
"They've started to pick up points in Serie A and it would be a shame to sort of dismiss all of that, but there will be a new board. They already have a new CEO as well as a new chairman that looks to be Gianluca Ferrero.
"It's very much a John Elkann team – he is the president of Exor who own Juventus and Ferrari as well. There's a lot of changes as well going on in Ferrari too [Mattia Binotto resigned as Ferrari team principal on Tuesday] and it's about right now what they choose to do.
"But on January 18, we'll know a little bit more as the new board is finally registered, and we'll see what they do if they do anything on the transfer market
"But I doubt there'll be mass sales to be honest with you."
Is there a chance Juve could be relegated as punishment?
Italian football expert Mina Rzouki told Sky Sports News:
"No, because a lot of the time when we're talking about sporting justice and what it is when it comes to relegation, they need to prove that all of this was done in order to register for Italian Serie A in order to be a club that has the money to register to be part of it.
"So it's unlikely that that will be [relegation] the consequence that they do indeed suffer, but that's not to say that it's completely off the table as well.
"We are still learning more and more as it goes on, but I think that what the board felt was that it was best to all leave this, despite the fact that they had a glittering 12 years, especially under Agnelli.
"A letter found by the investigators which reportedly had (Cristiano) Ronaldo's signature on it with regards to the payments he received during what was supposed to be the pandemic shutdown, in which he was alleged to have given up a part of his, or at least publicly said to have given up, a part of his salary, which in fact seems to not be true according to the investigators.
"So it's all about that now and we have to see what does transpire and what can in fact be proved or not."